Born & raised as an only child in a dysfunctional family in Tehran, my childhood was a series of consecutive horror events: the 1979 Revolution causing my father to lose his job & income, my parents' hostile divorce, me being stuck with an angry mother, struggling for survival in the male-dominated Iranian society, 8 years of war including food, agricultural & energy sanctions, losing neighbors & friends in bombing attacks & having to leave everything behind & move to a safe place in order to survive.
A life where homeworks was done in candlelight & taking a shower limited to certain days. Milk was a luxury, banana black market, listening to music forbidden & talking to boys a crime.
This was followed by an even more destructive youth. I was constantly humiliated & kicked out of high school/ university due to non-compliance with extreme religious rules, even though I was the best in class with the highest grades, year after year!
The results? Depression, alcohol, substance abuse & participating in underground events as the only escape from reality; all strictly forbidden by law, having to undergo severe consequences such as imprisonment, education ban, flogging, public humiliation & more.
But just like in fairy tales, I managed to fight my way out of misery. Not through magic however, but with faith, courage & determination.

I finished High School & University. I relocated to Germany, learned the language & studied further.
Being a foreigner & having to compete with Germans, known worldwide for their efficiency & ambition, couldn't stop me from dreaming big. I worked my way up the career ladder & became a successful exec, working in prestigious companies all over the world.
In my latest position as Global Head of HR & as the only female member of the Executive Team, I was responsible for 800 employees, managing multiple teams in the UK, Germany, Japan, China, Russia, South Africa, Dubai, Brazil, Argentina & USA.
I have lived in 7 different countries & traveled to 50. I speak English, German & Persian fluently.

I studied Psychology/ Business Psychology due to my passion for human behavior. Early on however, I figured that mind & body are deeply connected & in order to achieve sustainable health & success, they must both be understood & stimulated parallelly. Hence, I decided to study Personal Training, Yoga & Nutrition.
I was suffering from depression for years but I was a warrior & didn't give up until I found my true purpose. After proving myself over 20 years in companies all around the globe, I decided to leave the corporate life  & start helping individuals.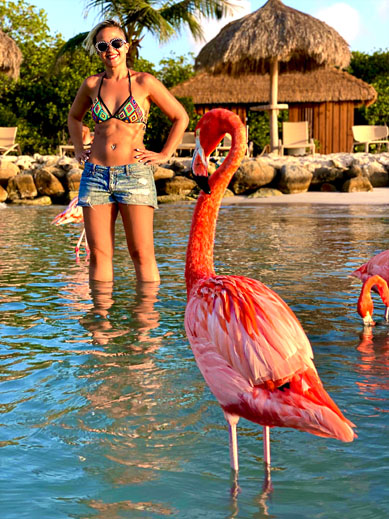 My clients graduate with an unshakeable mindset, bulletproof health & a step-by-step game plan to a fulfilled life.
I want to help others free themselves from fear, pain, suppression & social as well as family limitations. I want them to ditch the misconception that a destructive childhood/ past will indefinitely ruin their future. I show them how to awaken their true power & strive for a meaningful life. A life that serves THEM, their needs & their desires.

Pischy attended her first Ms Health & Fitness USA Contest in 2020, at the age of 48. Competing against 31 professional, younger athletes, some already Miss Bikini title holders, she ranked 4th in the semifinals. Pischy is planning to get on the stage for Miss Bikini in 2022 for the category 50 plus.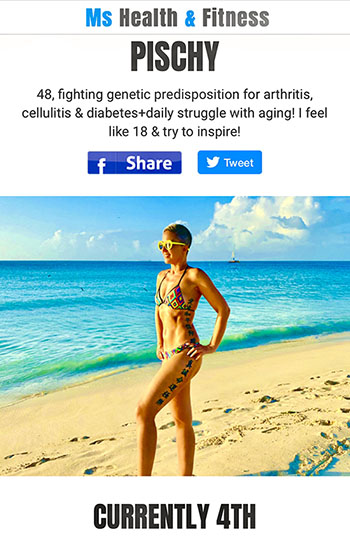 Philosophy
Problem solving & helping people thrive is & has always been my passion in life, that's why I chose to work in consulting. I believe that our true purpose in life is to SERVE ourselves & others with love, care and support. For me, success is helping people break free from anything that is holding them back from living their dreams. I truly love & believe in what I do.
Furthermore, I moved from a miserable life to a fantastic one. Now I want to give back, by sharing the secrets to my success with those who need it & are not yet there where I am today.
I leave no stone unturned for the service of my clients as I truly feel it is my obligation to serve to the full extent of my potential. I strongly believe our purpose in life is to make ourselves & others happy.
I have found something that I never believed I would – deep, internal happiness that does NOT depend on outside circumstances. I am beyond blessed & that is why I am so passionate to share my message and tell everyone that no matter where you are standing today, it is never too late to start a new journey & create your own new path.
It all starts with believing in yourself. Sometimes you have to radically push yourself to do something different. If you want to go after your dreams, you have to dare more, act more & risk more. In the process we grow & we help others grow as well. Otherwise, we're going to stay stuck in our comfort zone.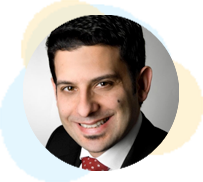 "Since 2005, I have been enjoying Pischy's insights & know-how in all my professional as well as personal matters. One thing is for sure, if you are not intending to grow, Pischy won't spend time with you. She is a daredevil & her courage is contagious! One day you wake up & realize, you have done all the things you were so scared of. That you are actually living your long-due dreams, having Pischy constantly forcing you out of your comfort zone!
However, you never feel alone throughout the journey. She supports you & is with you all along the way. It is not easy, but priceless! Looking back at my accomplishments, going from a simple Engineer to Regional Director, intercontinental relocation, huge career as well as financial jumps & leaving fruitless relationships behind, I could never wish for any other mentor + friend than Pischy herself."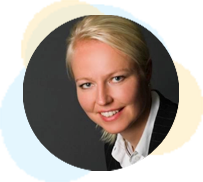 "Regardless of what challenges you have, private or business related, Pischy has the ability to see beyond the standard phrases in a standard conversation. As such, she rapidly gets a good feeling of the real topic you want to discuss with her.
Therefore it is absolutely precious to have Pischy as a sparring partner, as you do not only get advice from her about how to handle the situation you are stuck with, she is also asking the right questions, which makes you think in new perspectives that you were not able to see before.
She is a great listener with a positive attitude to whatever you are sharing with her.
I can definitely recommend her anytime!"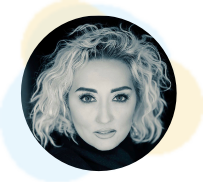 "Pischy is amazing! Not only is she a brilliant Personal Trainer, but also a fantastic Yoga Teacher and a unique Nutrition Coach with an extraordinary approach to eating & eating habits. I'm glad I decided for the full package after I noticed how strong she is, what an amazing body she has and how much of a passionate food lover she is!
Prior to our coaching sessions, Pischy suggested I do a genetic Health Test to get a better idea about what's happening in my body. She explained the results in a detailed & understandable manner, which was pretty amazing. The level of accuracy was in fact higher than I had imagined. Based on that, she made some additional, very useful recommendations regarding my lifestyle, sleep & stress patterns, bone strength, nutritional deficiencies & much more.
If you want a one of a kind experience, world class Personal Training, authentic Yoga and amazing new things about nutritious but delicious food as well as effective supplementation, and still want to enjoy the process, Pischy is the Mentor you need!"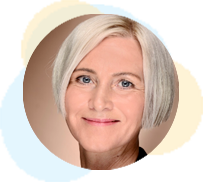 "I gain so much clarity when talking to Pischy that it often feels like she understands my situation better than I do. Pischy can see through people instantly.
It is amazing how much clarity one gains after speaking with Pischy. It feels like she opens some doors for you that were invisible before. Also she can gain your trust in a heartbeat. You deliberately share everything with Pischy, things you have never shared with anyone before.
Also in the corporate world, she was known for her problem solving skills and her ability to get results, no matter what part of the globe she was in. Tell her about yourself and let her guide you to your desired outcome. It is not going to be an easy path but true success never comes easy."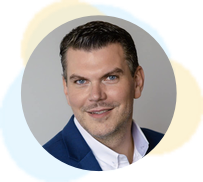 "I met Pischy 17 years ago as my new boss & mentor. Back then, I was going through a tough phase in my professional life. Pischy immediately recognized my strengths, talents & weaknesses. She was genuinely interested in my development & challenged me to be more open minded. She showed me that if I wanted to change my career plans & be successful, I would have to change myself, my thoughts & maybe even my life.
Her positive attitude & continuous support brought out the best in me. She never let me down and supported me until I achieved my desired goals. I'm grateful we managed to stay in touch considering Pischy's constant relocations. And yet it is intriguing to observe how she can – even in a brief conversation from afar – awaken the unstoppable in you."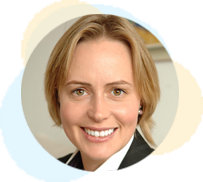 "When I met Pischy in 2002, she was in fact my boss. I was a trainee at the world's largest Trade Show Organization in Frankfurt, Germany and Pischy was in charge of the company's Training & Development.
My first impression of her was that she genuinely enjoyed meeting me and her other trainees as her new protégés. She was not only interested in my professional past but also in the person and the potential in front of her.
We have many things in common. Foremost the hunger for adventure and learning new things but also a passion for good food.
Looking back on our time together, I realize that she not only helped me develop professionally, but also personally. She inspired me to stick to my guns no matter what, follow my dreams, be loyal and work hard for my goals.
Pischy believes in honesty, integrity and loyalty. She is genuine, extremely open minded with a kind heart and fun to spend time with. This package makes her a great teacher, supporter, coach and above all my friend."